International Management & Training Consultancy
Business Internationalization, Translations, Language Editing and Language Teaching
Professional export consultancy
Specializing in helping businesses to profitably grow through expanding in international markets, providing support when and where needed to increase exports.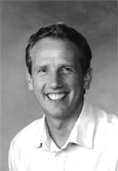 I can warmly recommend our export management consultant Henry Rawstorne for the high standard of his work managing bulk sales of bottle cullet and flat glass to export customers in the UK and in Europe, as well as export sales of our environmentally-friendly lightweight aggregate Foamit made from recycled glass to Sweden and the UK. He has a good understanding of international logistics and shipping.

He also produced quality reports regarding the Benelux market for the R & D of specialist foam glass products and market studies for recycled glass abrasive media in the UK, Germany and Sweden.

Jussi Parkkali
Head of Global Specialized Transport at NSG Pilkington
Tampere, Western and Central Finland, Finland
Our Export services:
International Trade Consultancy
Helping you to plan and implement your export strategy for profitable growth.


Report-based
In-depth research and analysis of your key target markets, providing you with a ready-made strategic market entry plan, taking you through step-by-step to achieve your objectives.


Strategically-led
One-to-one mentoring and overview at a strategic level, providing a forward-thinking opinion based on years of experience, understanding and expertise.
Market-led
Get to know your market, know the potential and understand the challenges. initial market research into your target market to assess the scope of your opportunity.


Sales-led
Actively working with you and your team to implement a market entry strategy and expand your export sales, generating real results for your business.


Professional Language Training
Translations:
Specializing in technical websites, marketing material, brochures and other digital media content.


Language editing:
All text materials are edited and proofread by expert native speakers. Guaranteed results.


Individual and group teaching (2-25):
With experienced, highly-trained native speakers. From one-to-one fully-flexible intensive courses for management professionals, to group-training sessions, leading to high levels of fluency in the target language. Face-to-face teaching and online


Get in Touch
Increase export sales, profitability & fluency:
Get in touch with one of our trained consultants.